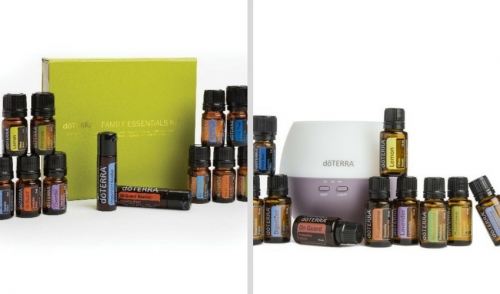 When you think about keeping your family healthy during the winter, are essential oils part of your plan? If not, they should be!
Essential oils have been used for thousands of years! They come from plants – whether from their leaves, seeds, flowers, stems, roots or even bark. The oils are volatile aromatic compounds that are protective of the plants they come from. These pure, liquid extracts are steam-released or pressed from the plants and have therapeutic properties that support wellness and soothe many concerns.
The oils we carry in the store are highly concentrated and every batch is third party tested for purity, potency and efficacy and are certified pure therapeutic grade. This is important for the safety of their use! They are 100% plant derived with no additional processing, preservatives or other ingredients.
So, how can oils help you stay well all winter? There are oils that help kill viruses on surfaces and in the air, there are oils that can help relieve symptoms of a virus and there are oils that help relieve seasonal allergy symptoms. There are even oils that can help support and strengthen your immune system, which helps you avoid getting sick!
It is important to learn how to safely and effectively use essential oils, which is why we are committed to holding regular classes to help educate you! Of course, it is also helpful to get individualized advice. If you are ready to get started with oils for your family, please consider making an appointment with Cheryl – this can be done over the phone at a convenient time for you.
How it works: set up a 10-minute call with Cheryl to discuss the types of concerns you would like support for. Cheryl will help you choose the best oils or kit for your needs at the best price possible. Then, once you have your oils, you will have a longer session with Cheryl to talk about exactly how to use your oils safely and effectively. To make an appointment, please email or call Cheryl: cheryl@animalsandgardensunlimited.com or 609-346-4325.