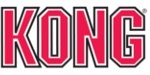 In 1976, KONG established "the standard" for dog toy performance and durability. Today, KONG Toys are enthusiastically used and recommended by veterinarians, trainers, dog professionals and satisfied customers worldwide. Dogs love KONG. The way it bounces keeps them engaged and ready to play. It has a soft mouth feel for a satisfying chew and, of course, it's super durable. Owners love KONG too; they can stuff it, throw it, leave it out in the yard — KONG keeps coming back for more.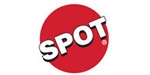 Spot provides quality products for dogs and cats including toys, dishes, beds, treats and other pet accessories. Ethical Products is focused on providing products for dogs and cats. We market products under the SPOT brand, which includes dog and cat toys, dishes, waste management products and other dog and cat accessories. Our Fashion Pet division markets a complete line of dog apparel.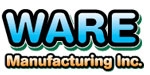 Ware Manufacturing has been providing award-winning products to the pet supplies industry since 1983. Our innovative team of professionals is among the most knowledgeable in the industry. We strive to continuously offer new and exciting products that enhance the lives of pets and owners alike. After all, we love our pets too – and have quite an assortment among our team members, ranging from reptiles and amphibians to dogs, cats, rabbits, chickens and more. We even have four office cats!