Andis is a leading manufacturer of clippers and hand-held grooming tools. Andis is determined to be successful by incorporating the values their forefathers taught them into the everyday operations of the family business, focusing on communication and respect. What lies ahead? Andis intends to continue to innovate with new products, to listen to what their markets want, to bring real value to all their markets, and quite simply, to supply products that make people look better and feel better. The fourth generation has developed a strategic planning process that is a way of life, guiding the Company along to its vision, while remaining true to its legacy and roots.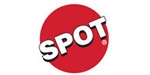 Spot provides quality products for dogs and cats including toys, dishes, beds, treats and other pet accessories. Ethical Products is focused on providing products for dogs and cats. We market products under the SPOT brand, which includes dog and cat toys, dishes, waste management products and other dog and cat accessories. Our Fashion Pet division markets a complete line of dog apparel.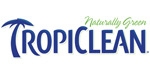 Our history is marked by innovation and excellence. We are privileged to be a leader in the pet industry, developing new products before most even considered the opportunity. Our products reach a global audience in 61 countries, with 8 brands and hundreds of individual products. We are honored to serve families and their pets around the globe with our world-class natural pet products.