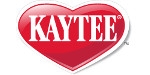 Being a leader comes with responsibility and expectations. Our industry leadership inspires us to bring you quality, provide unmatched service, and create innovative new products—food, treats, bedding, toys, habitats, and accessories. Kaytee is committed to the comfort and safety of small animal pets, pet birds, and wild birds. For more than 150 years, our focus has been on giving pet parents the best bird and small animal nutrition and care. We're also dedicated to supporting various community outreach programs in our backyard, beautiful Chilton, Wisconsin! Kaytee's commitment to excellence reflects the values and work ethic of our friends and neighbors. Doing the right thing for the animals we love also helps the people who appreciate them.
Manna Pro Products, LLC, formed in 1985, has deep roots and connections to some of the feed industries pioneers who paved the way for excellence in animal nutrition. Today, Manna Pro has developed into a multi-faceted, progressive company that stands as a leader in the fields of animal health and nutrition. From our flagship brand, Calf-Manna®, to the most popular horse treats on the market, Manna Pro products continue to be staples in barns everywhere.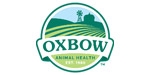 At Oxbow, we believe that quality of life begins with quality care. Since the beginning, we've promised to invest in small animal health and well-being through a series of principles and initiatives that transcend nutrition. Our duty and promise, the Oxbow Way is about making a true difference in the lives of pets and the people who love them. In this, we are guided by four fundamental principles: quality, innovation, education, and appreciation.