Manna Pro Products, LLC, formed in 1985, has deep roots and connections to some of the feed industries pioneers who paved the way for excellence in animal nutrition. Today, Manna Pro has developed into a multi-faceted, progressive company that stands as a leader in the fields of animal health and nutrition. From our flagship brand, Calf-Manna®, to the most popular horse treats on the market, Manna Pro products continue to be staples in barns everywhere.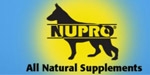 Since 1989, we have been committed to helping your pets live healthier, happier, and longer lives! NUPRO® Supplements are scientifically balanced formulas rich in essential Vitamins, Minerals, Amino Acids, Enzymes and Omega Fatty Acids. NUPRO® provides the necessary fresh, raw ingredients, often lacking in cooked and processed foods, with easily digestible whole foods, specially designed to condition your pets from the INSIDE-OUT!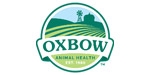 At Oxbow, we believe that quality of life begins with quality care. Since the beginning, we've promised to invest in small animal health and well-being through a series of principles and initiatives that transcend nutrition. Our duty and promise, the Oxbow Way is about making a true difference in the lives of pets and the people who love them. In this, we are guided by four fundamental principles: quality, innovation, education, and appreciation.