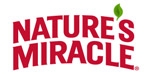 Nature's Miracle® remains the trusted name when it comes to stain and odor products and has since evolved to offer solutions throughout the home care and cleanup categories. As a brand, we believe that you shouldn't have to give up luxuries because you love your pet. Nature's Miracle® brand allows you to safely eliminate even the toughest pet stains and odors, while also offering a line of comprehensive pet care products, including litter, training aids and waste management. Trust the Miracle when finding solutions for a clean home and a happy, healthy pet.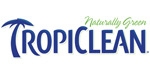 Our history is marked by innovation and excellence. We are privileged to be a leader in the pet industry, developing new products before most even considered the opportunity. Our products reach a global audience in 61 countries, with 8 brands and hundreds of individual products. We are honored to serve families and their pets around the globe with our world-class natural pet products.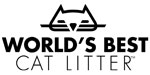 More and more cat parents are realizing that huge boxes of litter aren't delivering big savings or big performance. That's why World's Best Cat Litter™ offers a family of high-performance natural cat litters that harness the concentrated power of corn to give you a cleaner litter box with less hassle and less litter. Unlike clay cat litter, only World's Best Cat Litter™ uses a patented process to compress naturally absorbent corn into concentrated granules that trap odor deep inside and form tight clumps on contact —so you can do more with less litter.