Evergreen Enterprises is the world leader in wholesale design, production, and distribution of fine home furnishings, home, garden, sports, fashion accessories, and baby product. We help hundreds of leading vendors market and sell their products to retail establishments worldwide. We enhance life by providing over 15,000 exceptional products known for their quality, beauty, and functionality.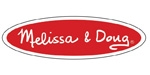 From day one, we've signed our names to every product we make. We take that signature seriously. It's our commitment to you that you can trust Melissa & Doug products. Our products comply with all U.S., E.U., and other international safety regulations. We go above and beyond when it comes to testing and safety.
From mind blowing dragons to enchanting mermaids, our authentic educational toys and action figures spark imagination and speak to the innate curiosity in all of us. Regardless of what you are looking for, Safari Ltd® wants to provide you with the best figurines in the industry and a comprehensive learning tool to share with the world.