---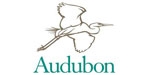 Audubon Wild Bird Solutions
Audubon's state programs, nature centers, chapters, and partners have an unparalleled wingspan that reaches millions of people each year to inform, inspire, and unite diverse communities in conservation action. Since 1905, Audubon's vision has been a world in which people and wildlife thrive. Audubon is a nonprofit conservation organization.
Follow Audubon Wild Bird Solutions Online
Categories
Want more information on Audubon Wild Bird Solutions? We can help.
Fill out the form below and we'll get in touch. The fields marked with, *, are required.